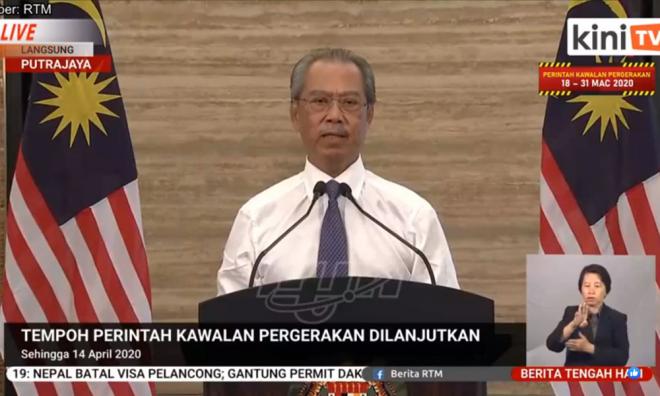 Published 1:32 pm
CORONAVIRUS | The government has decided to extend the movement control order (MCO) for another two weeks until April 14, Prime Minister Muhyiddin Yassin said.

Announcing this during a special address broadcasted on national television this afternoon, he said the decision was made as the government expected the number of Covid-19 positive cases to continue to increase.

"I have been given a briefing by the National Security Council and the Health Ministry. The current trend shows that new positive cases of Covid-19 are still increasing.

"This trend is expected to continue for some time before the number of new cases will start to show a decrease.

"This requires the government to continue the MCO for a longer period.

"And thus, the government has decided that the MCO period will be extended until April 14," he added.
Muhyiddin urged the people to stay put at home and not make any unnecessary travel.
"Please stay calm and don't panic. Even though we have extended the movement control order, you don't have to unnecessarily stock up on food because the supply is sufficient.
"I assure you that food is enough for everybody," he said.